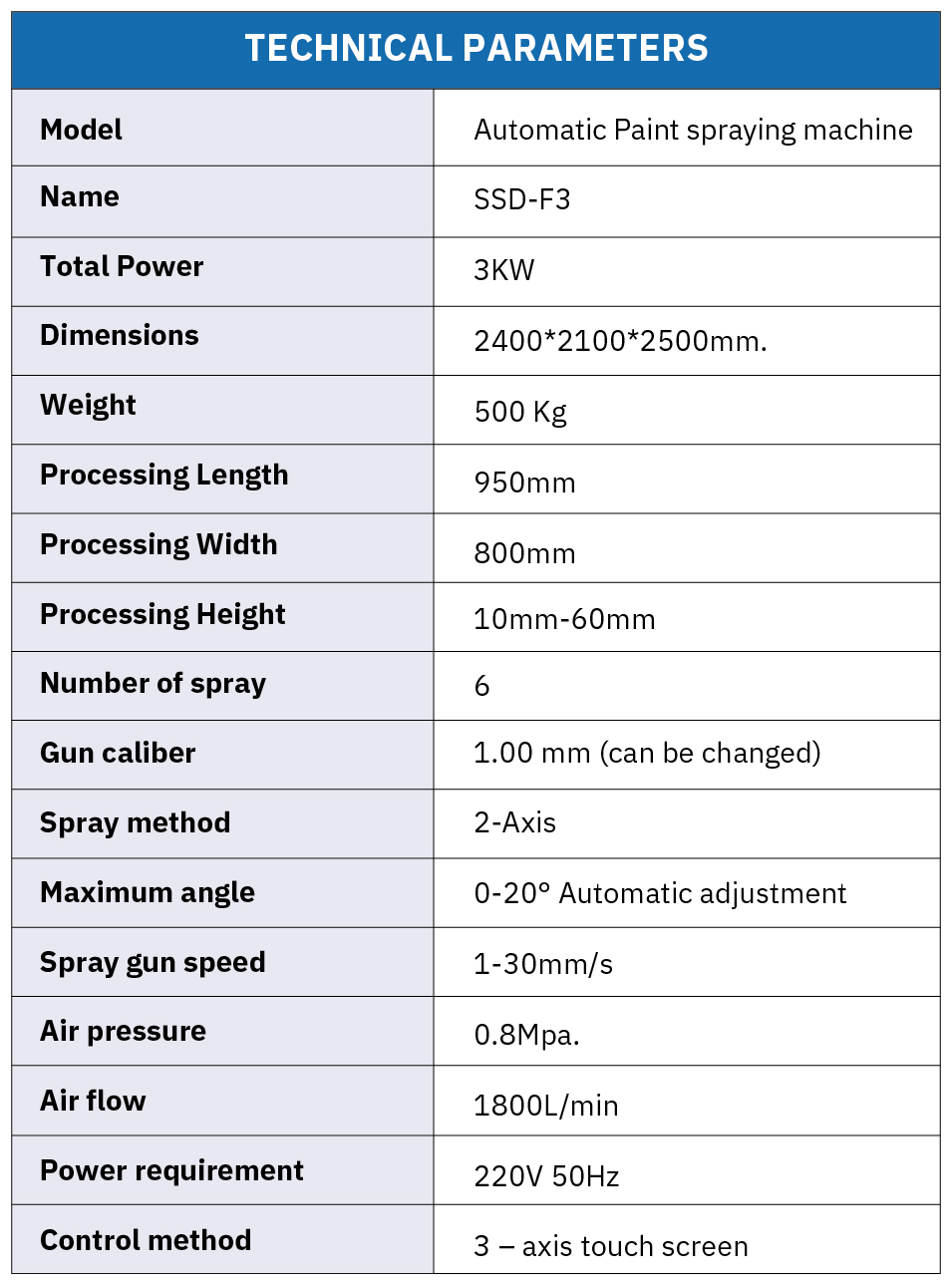 AUTOMATIC PAINT SPRAYING MACHINE SSD-F3
Easy to use, speed spraying, fast and batch spray. Spray gun level and front and back position, angle can be adjusted according to the change of work piece. Spraying, size control, good flexibility.

Have a digital computer to control the operation Efficient Workpiece sprayed at the same time

More environmentally friendly - compared with traditional manual spraying, economical.

Explosion-proof, environmental protection, high safety performance, easy to use.

Operation, maintenance, easy maintenance.